Roofing Contractors in Grand Rapids, MI
At Jobson Roofing, we're proud to provide a full range of roofing services to Grand Rapids, Michigan and the surrounding area. Whether you need a residential roof inspection or emergency roofing in Grand Rapids, our team of professional roofers is happy to help.
Schedule a free inspection & estimate:
Our Roofing Services in Grand Rapids
New Roof Installation
If you're in the process of building your new dream home, Jobson Roofing can help. Our experienced crew can install roofs on new residential homes for homeowners and property managers throughout West Michigan.
We can complete most new roof installations within two days, although the exact timeline of our work will depend on the size of the project. We also use quality materials that match your taste and budget, ensuring your new roof will last decades and look stylish—all with a lifetime guarantee on our craftsmanship and shingles we use.
Residential Roof Replacement
Both new and long-time residents of Grand Rapids know just how much wear and tear your roof will see throughout its lifetime. Between sudden thunderstorms, snow, ice, and even heat damage, your roof will eventually need to be replaced.
Jobson Roofing offers complete roof replacements using only top-quality materials like GAF shingles to help your roof last longer and maintain its visual appeal. These protect your roof, ensuring it can last for decades to come.
Roof Repair
Even wear and tear on an older roof can lead to you needing a roof replacement—that's why it's essential to know the name of a quality roof repair company in Grand Rapids.
We provide roof repairs to homeowners and property managers throughout Grand Rapids and West Michigan. We'll also walk you through the factors to consider when we provide your estimate, including compatibility with your homeowners insurance and up-front pricing for the work your roof will need.
Emergency Roof Repair
We hope you'll never need this service. After all, people don't usually think about looking for emergency roof repair in Grand Rapids—until they really need it. 
After a tree limb falls onto your roof and makes a hole big enough for rain to seep through, one of your first calls should be to have Jobson Roofing inspect your roof for emergency repairs.
The biggest difference between our standard and emergency roof repair services is that in urgent situations, we can come out either that same day or first thing the next morning. We can also recommend steps to take before we arrive, such as covering the damaged part of the roof with a tarp.
Jobson Roofing can usually complete smaller emergency roof repairs within hours. However, if you need a total roof replacement after catastrophic damage, even that can be completed within two days at most.
Roof Inspections
Most experts and homeowners insurance companies will recommend periodic roof inspections at least once per year or after severe weather hits your home in Grand Rapids. Professional roofers know to look for signs of damage not only on the roof itself but also in the attic or the ceilings of your upper floors.
If your home experienced a hail storm, we recommend having a professional inspect your roof. Even small hailstones can puncture or dent your shingles, and our roofers will be able to tell if there's any damage we need to address.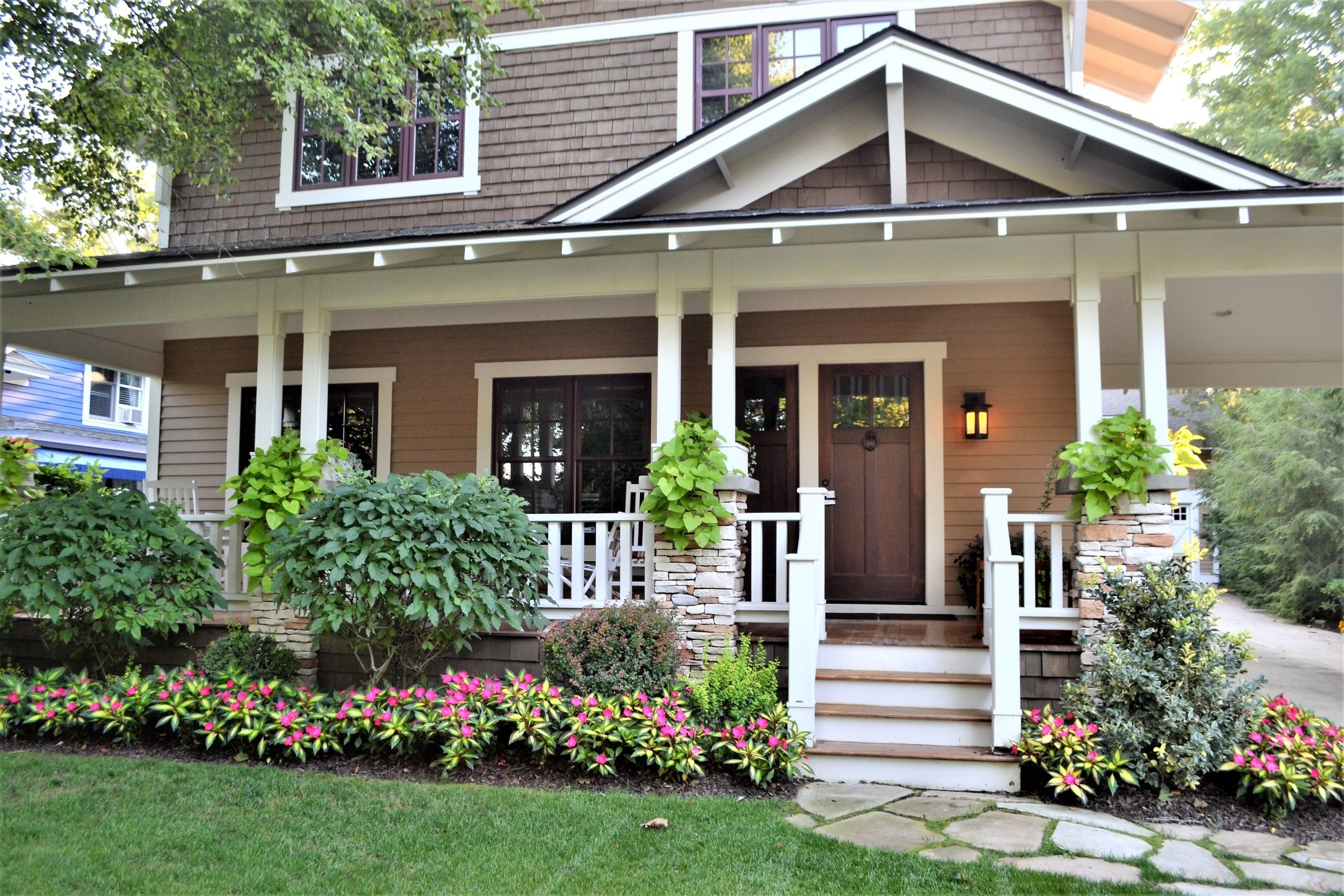 What to Look for in a Roofing Service Near You

Qualifications
While some companies can and do use roofers without any training to get the job done, we always encourage you to see how much experience your roofing contractor has before scheduling a job with them. 
Many roofers are professional tradespeople who went through an apprenticeship program at a trade school. Others may have several years of training on the job, making them certified to work on your roof. Be ready to ask your roofer how much experience they have, and if they have certifications from an accredited trade school before letting them onto your roof. This can save you from a lot of liabilities further down the road.

Certifications
Most established or qualified roofing contractors will have certifications and accreditations available on their website, elsewhere online, or upon request. Check the company's Better Business Bureau rating, if they're affiliated with any trade organizations, and if they have received any local awards or certifications for their work. This will further illustrate their history of providing residential roofing near you.

Testimonials
Most of a roofing company's business depends on its reputation with local residents. While the roofer's website might have testimonials speaking to the quality of their work, it helps to look further beyond their website to get the most objective reviews you can find.
Google reviews are typically a good way to see how past customers feel about the roofing company. You may also want to check the residential roofing company's customer ratings and testimonials from the Better Business Bureau website. Both of these resources are great for getting more insights into what past customers think.
How Much Roofing Contractors Cost in Grand Rapids
The cost of roofing work in Grand Rapids depends on several factors, including the type of work you need, the size and style of your roof, and more. Here is a breakdown of some of the cost factors for the most common services you might need:
Roof inspections
Some roofing companies offer roof inspection services for a fee of roughly $100–200, depending on the size and type of roof you have. However, Jobson Roofing offers roof inspections for free.
Roof repair
The exact cost of repairing your roof depends on the type of repair needed. For example, replacing a patch of damaged shingles that hasn't let any water leak into the house might cost significantly less than replacing an entire part of your roof. Respectively, these repairs could range from a few hundred dollars to over $8,000 depending on the severity of the damage we'll be repairing.
Emergency roof repair
If you need emergency roof repair after severe weather or another catastrophic event, you will likely pay even more to repair it urgently. While we will always try to give you up-front, competitive pricing on our emergency roof repair services, we strongly encourage you to file a claim with your homeowner's insurance if you need them.
Roof replacement
While the cost of roof replacement can vary depending on the size, style, and pitch of your roof among other things, it almost always costs more than roof repair. Like most experts, we recommend getting estimates from multiple roofing companies when you're planning a roof replacement.
Every roofing situation is different—the same applies to the cost of each job. While there will typically be some cost variation depending on the type of work you need us to do, we will always strive to give you competitive estimates.
Why Choose Jobson Roofing?
Neighbors and property owners all over the Grand Rapids area choose Jobson Roofing for their residential roof repair needs. Every aspect of our business focuses on trust, transparency, and simplicity.
We offer free roof inspections as part of our services, which rarely take more than a few hours on even the largest and most complex roofs. Once we finish the inspection, we'll discuss the type of work your roof needs, answer any questions you may have about what we found, and provide a simple estimate for the work we would be doing.
Our goal is to make sure every step of the process is as easy as possible for you. We also provide a lifetime warranty on our work and the shingles we use, which provides peace of mind when you work with us.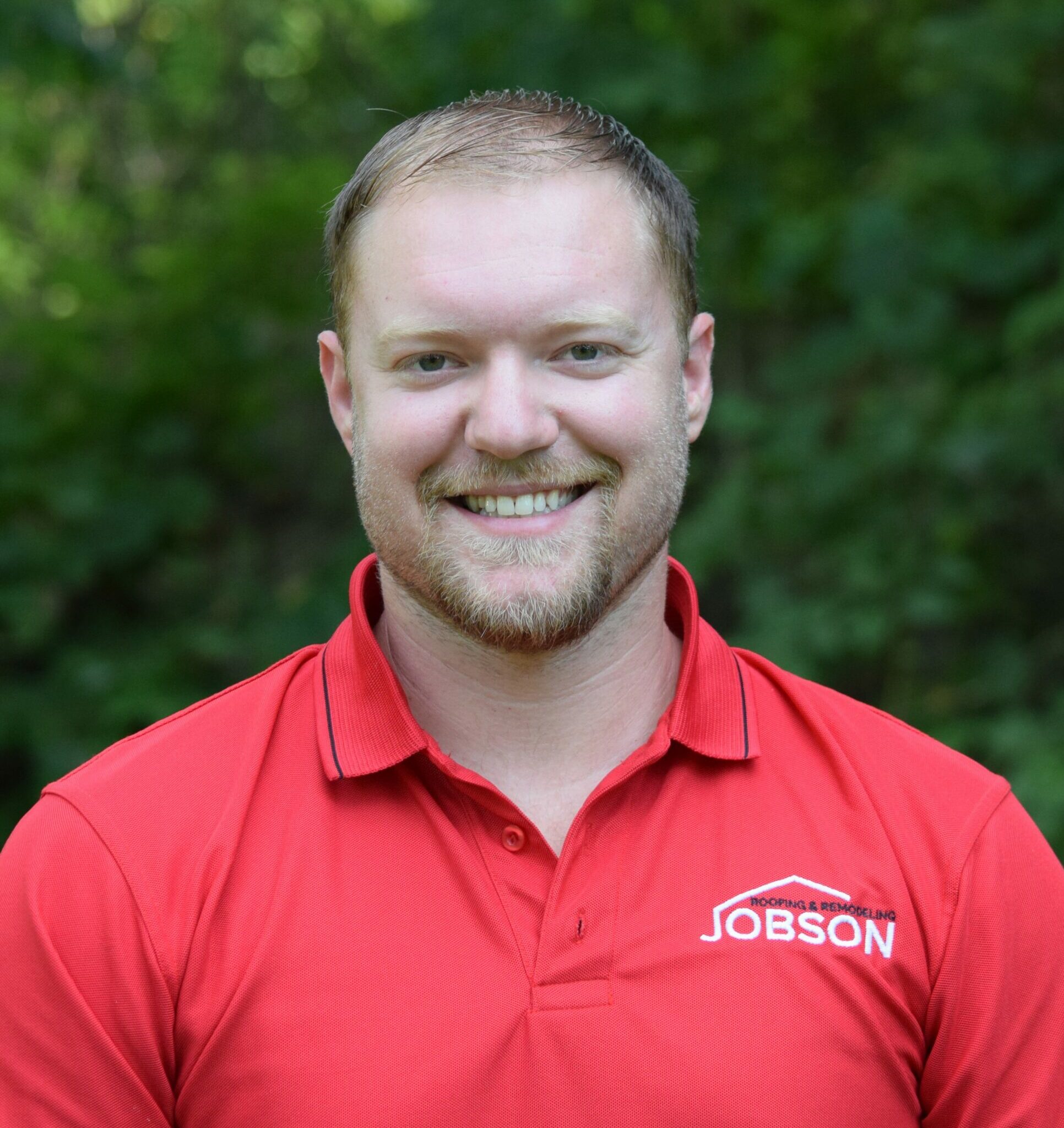 Honest Pricing, No Sales Pitch
When you come to us for your roofing needs, we'll provide you with our honest assessment of the level of work your roof needs, along with a straightforward, understandable estimate. We won't make you sit through an annoying sales pitch or give you a confusing proposal—that's not how we work. 
With us, you can expect fair, competitive prices and honest assessments of the amount of work we'll need to do to get the job done right.
Personalized Roofing Service
No two houses are exactly alike. Neither are the situations that bring you to work with us. When you choose Jobson Roofing for your next job, we will treat your situation as unique and provide you with the exact service you need, depending on the type of work your home needs.
When we're repairing or replacing your roof, we will always offer a timeline of how long our services will take. That way, you'll know exactly what to expect from your roofing job.
In most cases, once our experienced crew starts working, they can finish your residential roof repair or replacement within one to two days, depending on the size of your home.
Strong Community Relationships
Our Grand Rapids customers aren't just our clients—they're our neighbors. We've worked for years to build relationships in our community by offering quality work for reasonable prices. The hundreds of 5-star testimonials we've received over the years speak to that, and to how we'll work with you on your next roofing project.

"Jobson Roofing is great. They are one of the best roofing companies I've ever dealt with. They are loyal, honest, dedicated, and trustworthy. I highly recommend them, and they get the job done quick and efficiently."
—Tracy Z.

"Great company that replaced our roof. Thorough explanation up front from the owner, priced right, and the installation crew was great. Very respectful workers that cleaned up the job site very thoroughly. I highly recommend this company."
—Matt L.

"We had a complete 2-layer shingle removal and replacement done by Jobson Roofing. The roof repair and installation was perfect, on time, [and] very professional. [The] guys worked hard, [the] roof looks great, and [they] cleaned up nice! Great price!!! I highly recommend Jobson Roofing."
—Tim T.
Get Your Free Estimate on Roofing Services in Grand Rapids
Need a roofing company near Grand Rapids? Contact us about a free roof inspection, and one of our roofing experts will come to your home as soon as possible and provide a free estimate.