Residential Roof Replacement Services
Jobson Roofing provides high-quality, straightforward residential roof replacement services throughout West Michigan. Contact our experienced staff to schedule a free inspection to determine if your roof needs a repair or replacement.
Schedule a free inspection & estimate:
Jobson Roofing Replacement Services
We have built our business on trust, transparency, and simplicity. If you have concerns that your roof is damaged or aging and needs replacement, just let us know. One of our experienced crew members will quickly arrive at your home for a free inspection and estimate. There are no boring sales presentations or confusing proposals, just straightforward assessments and fair prices.
During the inspection, we'll discuss the type of work needed, answer your questions, and provide you with a simple estimate. We make sure the process is as easy as possible for our customers. Plus, you'll also receive a lifetime warranty on our workmanship and shingles so that you can feel confident in your purchase.
Our experienced crew can finish most residential roof replacements within one or two days, depending on the size of the home. Before the work starts, you'll receive a project timeline so you'll know what to expect. Once the work is complete, we'll perform a thorough and detailed cleanup of the area.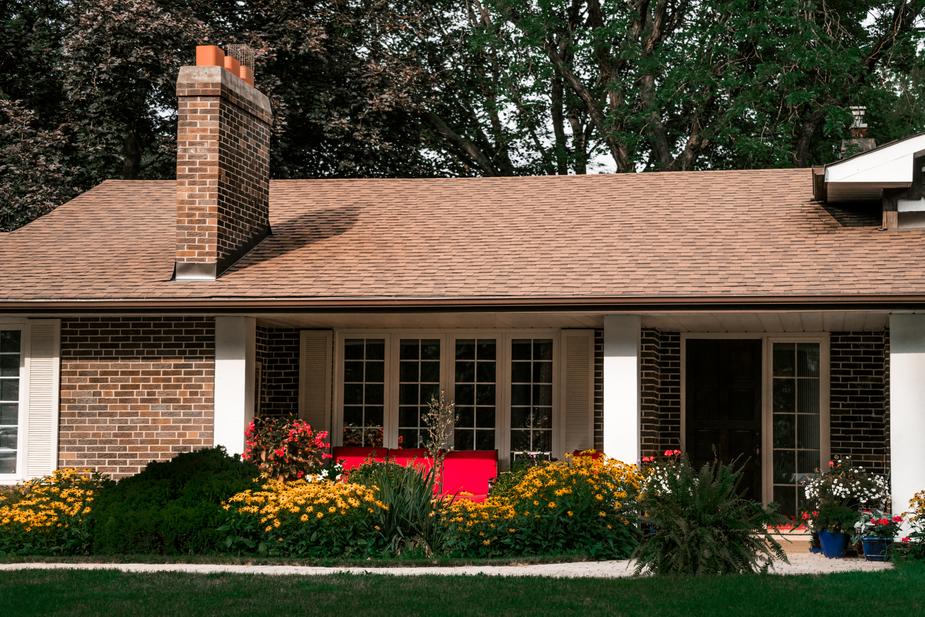 GAF Shingles
We primarily use GAF shingles on our residential roof replacements because of their aesthetic appeal and durability. GAF is one of the most popular and trusted names in residential roofing. Their products have features like time-release algae protection and LayerLockTM Technology that fuses the bonds between overlapping shingle layers.
How to Know If You Need a Roof Replacement
A roof is one of your most important assets. When a leak springs, it can quickly rack up thousands of dollars in damages. Water can damage your ceilings, insulation, and drywall before leaving behind mold and mildew. It can also ruin the paint in your home and destroy furniture and personal belongings. If the water makes its way down to your foundation, it can compromise the structural integrity of your home.

Storm Damage
Severe weather is one of the most common causes of roof damage. It may come in the form of hail, high winds, falling tree limbs, ice, or heavy snow. If your roof already has a small amount of damage, adverse weather can make it much worse. Plus, residential roof replacements are often covered by homeowners' insurance when weather causes the damage.

Age-Related Deterioration
If your roof is at least 10 years old, there's a good chance it may need to a replacement soon. Aging roofs may show mold or algae growth, and the shingles may be starting to buck or curl at the edges. The small granules in shingles can begin to fall away over time, and entire shingles may be blown off from years of windy weather. Damage due to age can be more difficult to detect than damage caused by storms, so it's a good idea to have your roof professionally inspected.

Real Estate Value
If your roof is aging, damaged, or simply doesn't look as good as it once did, it may bring down the value of your home. A stylish new roof can attract new buyers, raise their offers, and help negotiations move smoother and faster. Even if you're not planning to sell your home anytime soon, a new roof can dramatically improve the look of your home.
Roofing Replacement in Grand Rapids & Surrounding Areas
We are based in West Michigan and perform work throughout the region. If you have questions about our service area, give us a call. If your project falls outside our service area, we can refer you to a trusted roof replacement company that will do great work.
Areas we serve
Ada

Forest Hills

Belmont

Cascade

Cedar Springs

Comstock Park

Grandville

Kentwood

Lowell

Plainfield

Rockford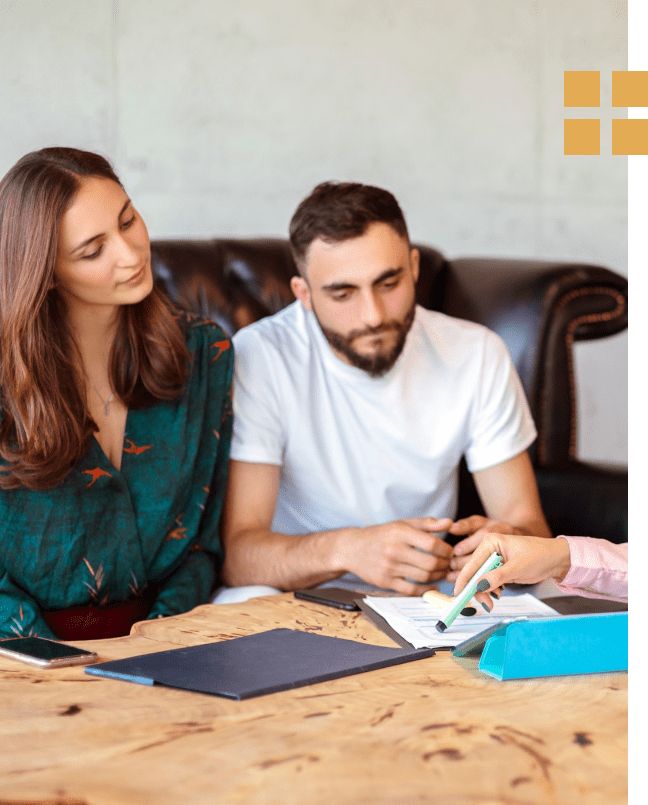 How Much Does Residential Roofing Replacement Cost?
The cost of a new roof will vary depending on several factors, including the size of the roof and the type of shingles selected by the homeowner. Roofing projects are measured by the "square," which is 100 square feet. Our staff would be happy to discuss the specifics of your project and the steps we take to stay cost-effective during your free home inspection and estimate.

"Jobson Roofing is great. They are one of the best roofing companies I've ever dealt with. They are loyal, honest, dedicated, and trustworthy. I highly recommend them, and they get the job done quick and efficiently."
—Tracy Z.

"Great company that replaced our roof. Thorough explanation up front from the owner, priced right, and the installation crew was great. Very respectful workers that cleaned up the job site very thoroughly. I highly recommend this company."
—Matt L.

"We had a complete 2-layer shingle removal and replacement done by Jobson Roofing. The roof repair and installation was perfect, on time, [and] very professional. [The] guys worked hard, [the] roof looks great, and [they] cleaned up nice! Great price!!! I highly recommend Jobson Roofing."
—Tim T.
Additional Roofing Services
New roof installation
If you're building a new home and need a roof, let us know. We can work with your building contractors to ensure the job is done quickly and effectively.
Roof repair
If the damage to your roof doesn't require a full replacement, we'll be happy to complete the repairs and save you money.
Emergency Roofing
If your roof has been seriously damaged by falling limbs, hail, or other causes, we can complete emergency repairs to prevent leaks from damaging your home.
Roof inspection
It's a good idea to have your roof inspected twice a year to be proactive and stop leaks before they start.
Get a Free Roof Inspection and Estimate
Considering a roof replacement for your home? Let us know, and an expert member of our staff will visit your home and give a straightforward estimate.