Emergency Roofing Services
If your house or garage is experiencing a leak due to a storm, fallen limb, or other problem, we offer emergency roof repair services. Just give our team a call at 616-648-4606, and we will quickly schedule a roof repair to prevent further damage to your home.
Schedule a free inspection & estimate:
Emergency Roofer in Grand Rapids, MI
If you have a roof repair emergency, our team can typically be at your location within the same day or the next. In cases where the roof leak is limited, we can make a long-term repair. If the damage is more extensive, we will do what we can to stop further leaks and recommend a full replacement.
If you're in the greater Grand Rapids area, there's a good chance that we offer emergency roof repairs near you.
Areas we serve
Ada

Forest Hills

Belmont

Cascade

Cedar Springs

Comstock Park

Grandville

Kentwood

Lowell

Plainfield

Rockford
When Is It an Emergency Roof Repair?
It doesn't take long for even a small roof leak to cause thousands of dollars in damages, so if you spot a leak, you should give us a call immediately. We offer free roof inspections and can give you recommendations and an estimate on any issues we find. It's a good idea to have your roof inspected once or twice a year to head off leaks before they start.

Leaking Roof
Dripping water isn't the only sign of a leaking roof. You should also look out for interior water stains and mold, as well as damaged shingles.

Storm Damage
High winds, hail, and falling tree limbs are the most common sources of roof damage, but heavy ice and snow buildups can also cause a leak. You should always have your roof inspected if you suspect a severe storm may have damaged it.

Missing Shingles
If you spot missing or damaged shingles on your roof, there's a good chance that a leak will soon follow. You should also keep an eye out for granules that have broken off from your shingles. If you start seeing more than usual, it's a good indication of a damaged or aging roof.

Light Shining in the Attic
A good way to check for damage without actually climbing onto your roof is to go inside the attic. You may be able to spot any holes causing light to peek through. You can also check for signs of water damage, such as staining or warping.
What to Do When You Need Emergency Roof Repair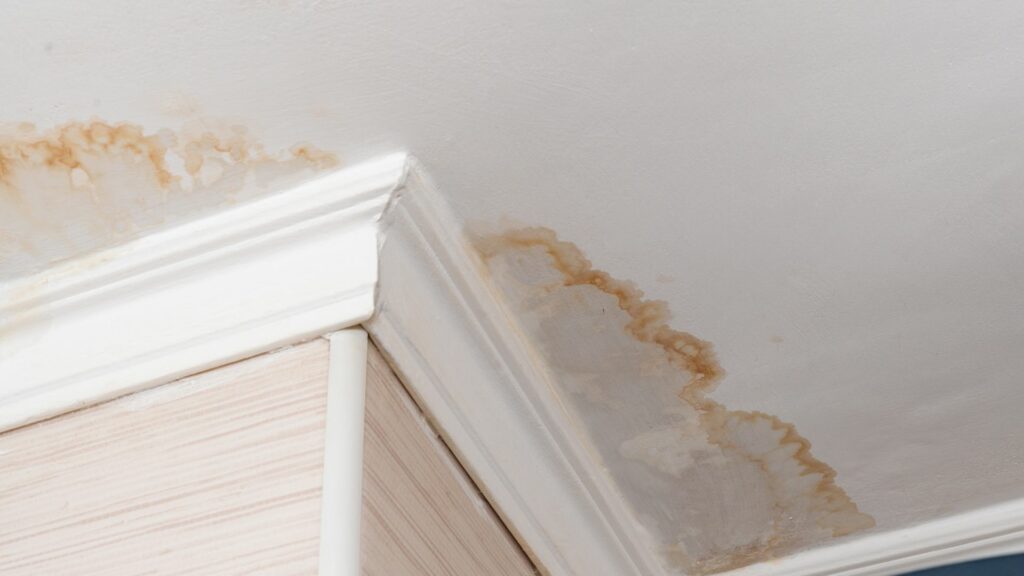 1. Call Jobson Roofing
If you have a leaking roof and need an emergency repair, call us immediately at 616-648-4606. If you have a roof repair emergency, we can likely have a repair team at your location on the same day or the next. When you contact our team about your specific leak, we can recommend steps to take until we get there.
2. Take Photos
Documenting the damage to your roof is extremely important for insurance purposes. If the damage was caused by a storm, falling limb, or other external factors, it's likely that your homeowners insurance will cover it. Having thorough documentation can help make filing your claim much easier.
3. Tarp the Roof
Once you spot an active leak, you'll want to work quickly to clean up the water inside and prevent any more from getting in. Set up a bucket and towels to contain the water and prevent it from staining or warping the inside of your house. If it's safe, and you have the necessary tools, you may also want to place a tarp over the damaged area to prevent further leaks until our crew arrives.
4. Call Your Insurance Company
You'll want to quickly file a claim with your insurance company with the photos and documentation you have. They can help with any next steps in filing your claim.
How Much Does an Emergency Roof Repair Cost?
The cost of an emergency roof repair will depend on several factors, including the size and nature of the leak. By the time a leak becomes large enough to notice, it may have been going on for some time, potentially weeks or months. In those cases, the leak may have caused rot or mold, which will require more work to fix.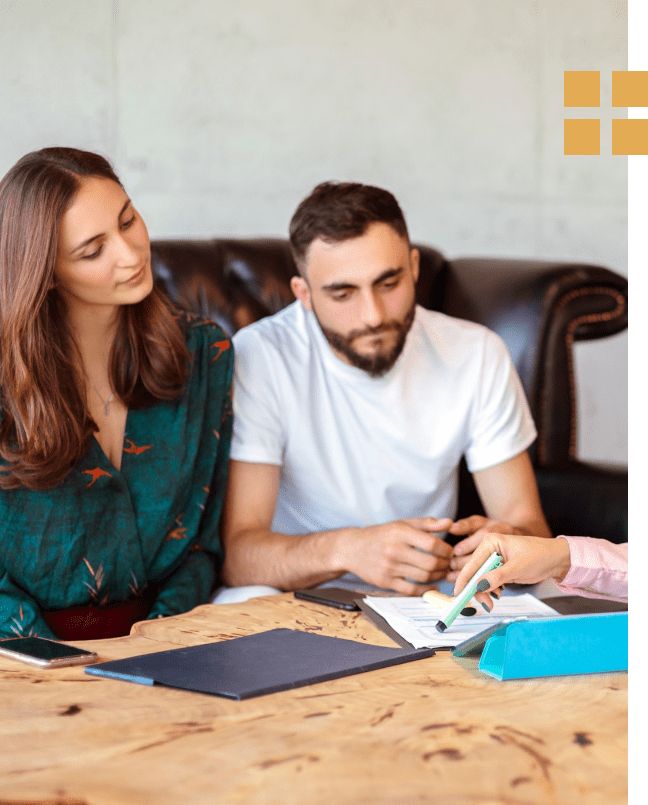 How Long Do Emergency Roof Repairs Take?
That depends on the extent of the damage. If it's a small leak, we can finish the repairs within a few hours. If your entire roof needs to be replaced, that can be completed in one or two days.
In addition to our emergency roofing services, we also perform new roof installations and replacements. We offer free inspections and can give you a quick estimate on any necessary repairs.
Jobson Roofing is built on trust, transparency, and simplicity. We don't do any boring sales presentations or confusing proposals—just straightforward assessments and fair prices.
New roof installation
If you're building a new home and need a roof, let us know. We can work with your building contractors to ensure the job is done quickly and effectively.
Roof repair
If the damage to your roof doesn't require a full replacement, we'll be happy to complete the repairs and save you money.
Roof Replacement
If your roof is over 10 years old or is damaged for weather-related reasons, you may want to consider a total roof replacement.
Roof inspection
For all homeowners and property owners, we recommend having a professional roof inspection conducted once per year. If you just experienced a severe windstorm or thunderstorm, we recommend having an additional roof inspection as well.

"The crew that did my roof did [an] absolutely amazing job. From the beginning, I had a leak in my roof that was actually leaking through my ceiling fan. I contacted Caleb, and he got someone out the next day to patch the spot until they could do the roof. Thank you so much for everything you guys did."
—Joshua E.

"Caleb and his crew were fast, efficient, and did an amazing job getting my roof done. Caleb fit me in right away since my roof was leaking and was incredibly responsive with all my questions. Highly recommend giving them a call for your roof!"
—Megan D.

"I had a roof leak that multiple roofers were unable to fix and just kept telling me to replace my 15-year-old roof. Jobson Roofing came out and had it repaired in no time. They took the time to find the source of the leak and I really appreciate that. Now I will recommend Jobson Roofing to anyone who needs a roof."
—Stacy H.
Call Now for a Free Estimate
In need of an emergency roof repair? Give us a call at 616-628-4606, and we'll inspect your roof and start making repairs as soon as we can.