A+ Ratings and 5-Star Reviews from Happy Customers

"Great company to work with. Would give them 6 stars if I could! HIGHLY recommended!"
-David Hoekstra

"10/10, would recommend. Best experience we had with any of the companies that came out to bid."
-Andrew Scheid

"Jobson roofing did an amazing job on replacing my roof. The crew was fantastic and did a phenomenal job with the new roof installation and clean up."
-Erin Wallace

"Jobson Roofing gave us above-and-beyond service …The workmanship was exceptional, scheduling was flexible, and they responded promptly to inquiries from our insurance company."
– Jesse Hillman

"Caleb was a refreshing change after dealing with pushy salespeople from the larger more commercial operations. I would recommend Jobson to anyone who needs a roof."
-Don Hackenberg

"…punctual, professional and really amazing to watch. Communication was excellent, and clean up was above expectation."
-Susan Smalley

"What a great experience. They were professional and a great team of guys. Left for the day and came home to a clean beautiful looking new roof. I did the typical walk around after they left and couldn't find a nail or anything. If your thinking about a new roof or anything related I'd highly recommend talking to Caleb. Honest and fair."
– Colleen Fortier

"I was very impressed with Caleb Jobson and his crew. They showed up on time, did an amazing job, and cleaned up their mess afterwards. I would not hesitate to recommend them for any roofing job you might need. They were also consistent with the estimates I received from other companies."
-Debra Robinson

"Caleb and his crew were fast, efficient, and did an amazing job getting my roof done. Caleb fit me in right away since my roof was leaking and was incredibly responsive with all my questions. Highly recommend giving them a call for your roof!"
– Megan Dean

"Caleb is great to work with.. He gave me the best price out of 3 different roofing bids. He is easy going and pays excellent attention to detail. My new roof looks beautiful. They did a very thorough clean-up. Jobson Roofing is simply outstanding. These guys work hard and really do an amazing job. I highly recommend Jobson Roofing."
– Gordon Smith

"Received a fair, well explained quote. Very well organized set-up and crew! Complete tear off with sheeting replaced, underlayment and shingles done in one day! Great clean-up and Caleb inspected! Can't go wrong with Jobson!"
– David Thocher

"Thoroughly enjoyed working with Jobson Roofing. Caleb was great to work with. No pressure. Straight forward. Answered any and all questions I had. Caleb was a refreshing change after dealing with pushy sales people from the larger more commercial operations. Great price! I would recommend Jobson to anyone who needs a roof."
– Don Hackenberg
Grand Rapids Roofing Services
Start with a professional roof inspection so you can make informed decisions
High-quality roofing materials to fit your budget & goals
Work directly with an experienced roofing professional the whole time – never a salesperson
Thorough quality inspection & clean up after your new roof is installed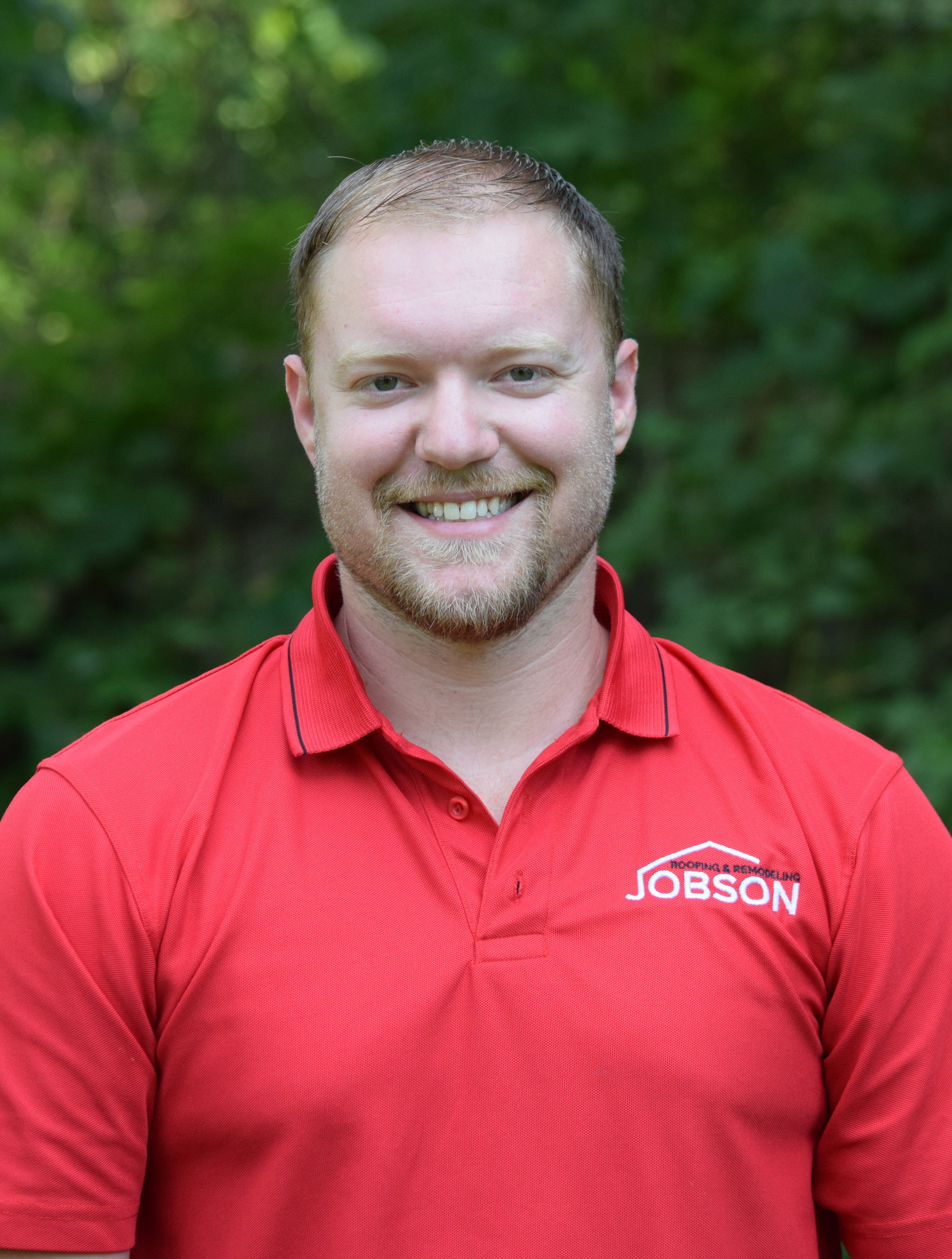 I'm Caleb Jobson, owner, licensed & insured builder, and roofing specialist at Jobson Roofing.
I grew up in the Grand Rapids area and have worked in the roofing and construction industry my entire life.
Building strong relationships with my clients and being a part of the community is a foundational component of my business. I enjoy helping my clients protect and improve one of their biggest assets – their home – by providing excellent workmanship, personal service, and helpful guidance.
Whether it's time to repair or replace your roof, I'm looking forward to helping make the experience successful and enjoyable for you.