Roof Repair Services
We honestly hope you'll never need a roof repair service, but between unpredictable storms and simple wear and tear on your roof from old age, it's best to know the name of a quality roofer just in case. Learn more about what to expect from roofing repair companies and what you can expect when you work with Jobson Roofing.
Schedule a free inspection & estimate:
Jobson's Residential Roof Repair Services
Jobson Roofing offers residential roofing services based on trust, transparency, and simplicity for you. If you suspect your roof needs to be replaced, just let us know. One of our roofing experts will arrive at your home as soon as possible and provide a free inspection and estimate.
We also won't make you sit through an annoying sales presentation or proposal—we pride ourselves on offering you straightforward assessments and fair prices.
Our Roof Repair Services in Western Michigan
Jobson Roofing offers roof repair in Michigan. We specialize in helping homeowners and property managers throughout the greater Grand Rapids area, but we are willing to travel further into West Michigan to provide you with the best roofing services in the region.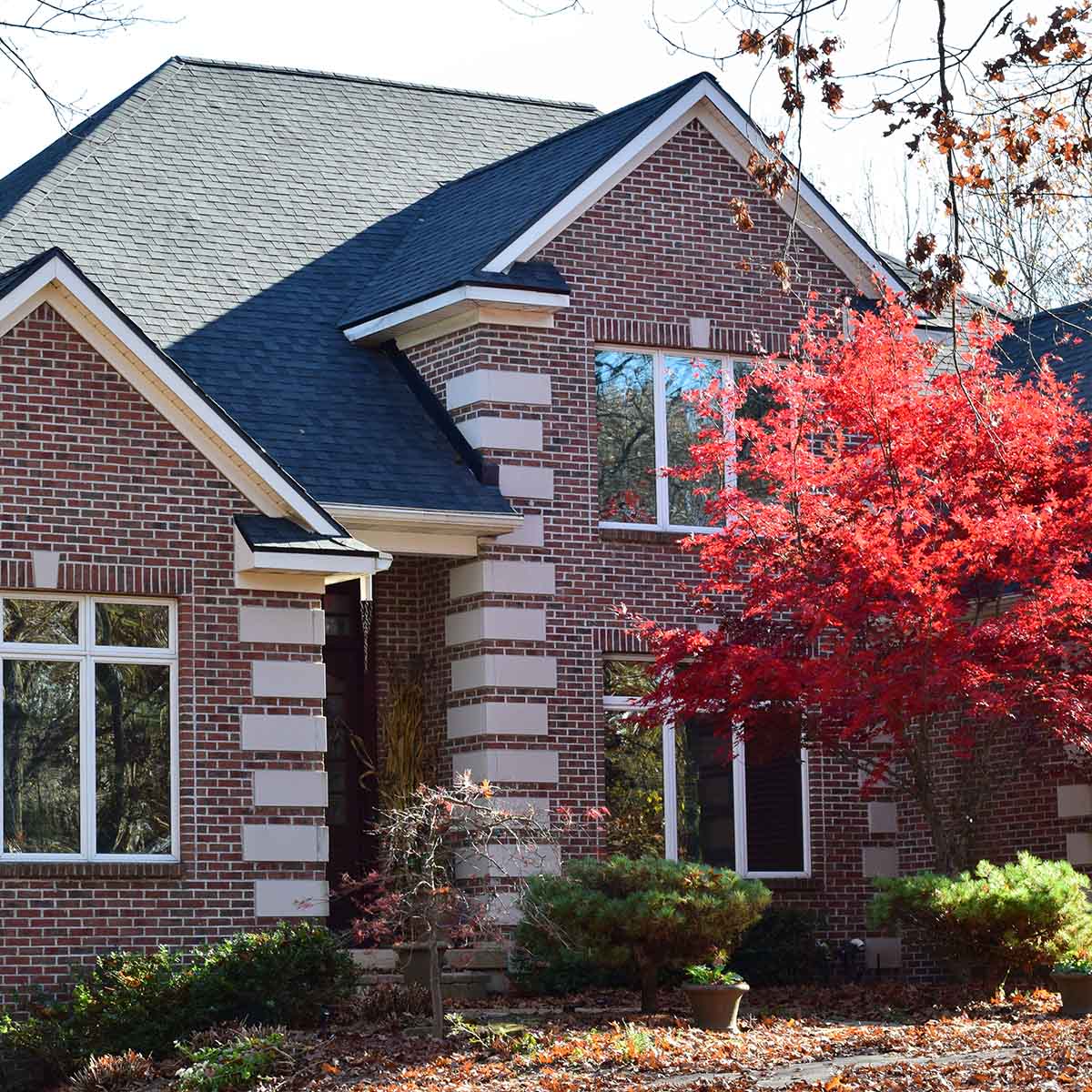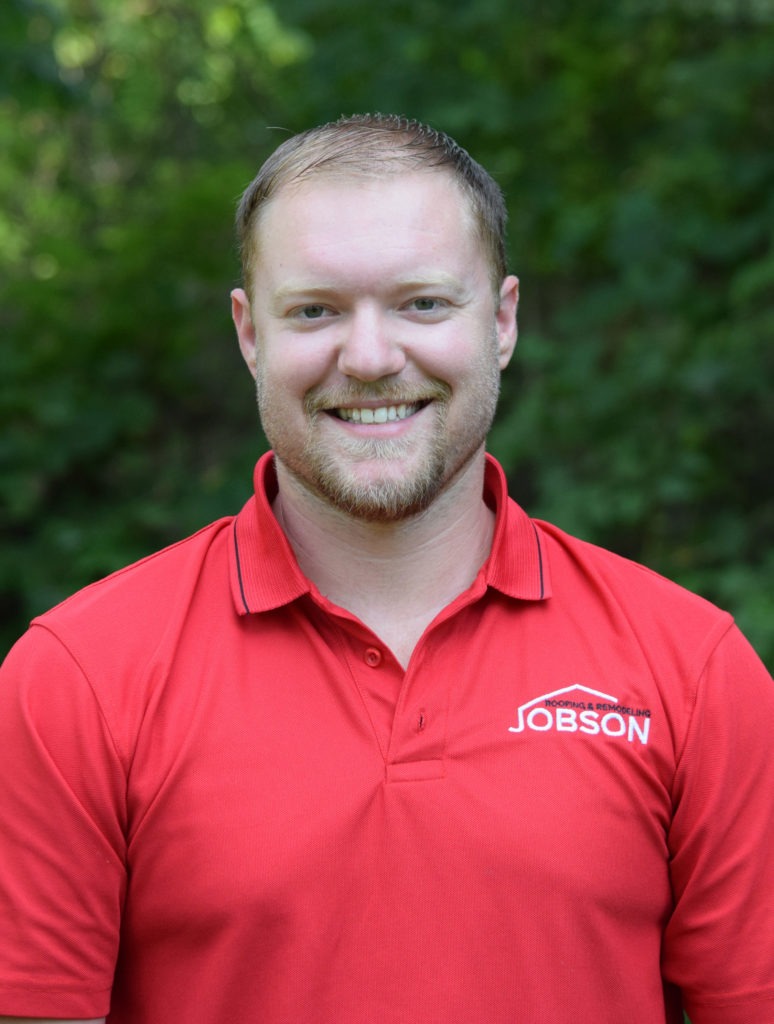 Common Reasons for Roof Repair in Michigan

Hail Damage
Whether the size of dimes or the size of golf balls, hail can wreak havoc on your roof. In a matter of minutes, these ice pellets can leave your roof covered in holes and dents, cracking shingles and causing leaks to form.
Even if the hail that hits your house isn't very large at first glance, it can still pay off in the long run for the lifespan of your roof to have a professional roofing company check your home and garage after the storm is over. High winds can make hail hit your roof even faster, and asphalt shingles are particularly vulnerable to dents and dings.
That's not even factoring in how baseball- or softball-sized hail can completely puncture your roof. While unlikely, these dangerous forces of nature can do serious damage to roofs in western Michigan.

Fallen Tree Branches
If you've just gotten out of a severe thunderstorm, you may be thinking to yourself, "How bad is the roof damage from a tree falling on my house?"
Entire trees notwithstanding, even falling branches and limbs can cause severe damage to your roof, which in turn can cause a whole host of other problems for your home.
Even if your roof doesn't give way when a limb or branch falls on it, the sudden added weight of the branch can hurt your roof and cause dents, which in turn can harm the structural integrity of the roof. Just because you don't see the damage doesn't mean it isn't there, either—roofs can develop dents from tree branches, rub away the protective layer on your shingles, and wear away due to too many fallen leaves or pine needles.

Wind Damage
Although wind can cause debris like tree branches to land on or fall through your roof, the wind itself can also cause serious damage.
It's a tale as old as time in the Midwest: Straight-line winds, tornadoes, or even just a particularly windy high- or low-pressure system can all cause serious wind damage to your roof.
Some of the telltale signs of wind damage on a roof include loose or missing shingles, issues with your chimney, and leaks inside your home.

Ice Damage
In the winter, roof damage can come in the form of ice dams—thick patches of ice and snow around the edge of your roof. While these may seem normal and can even cause icicles or interesting formations to form with enough sun or wind exposure, they can also prevent water from running off your roof properly. In turn, they can also seriously damage your top floor or attic.
Not only can ice damage cause leaks to damage the boards in your attic, your ceiling, or the top floor of your home, but it can also make it easier for heat to escape during the winter, making your energy bills even more expensive.

Heat Damage
Yes, even a heat wave can cause damage to your roof. However, instead of blowing a hole through the boards like a storm, the main issue at hand is with your shingles.
Most shingles in the northern United States are made of composite materials like asphalt and fiber cement, which show their age quite easily. Particularly if your shingles are older, they can be vulnerable to cracking, shrinking, or blistering.
Chances are, if your shingles are curled, have pieces falling off, or have noticeable cracks, it may be time to have them repaired or replaced altogether.
What to Look for in a Residential Roof Repair Company
If you're searching for a residential roofing company, there are a few factors to think about when comparing different roofing companies side by side. Here are the criteria to watch when you're comparing roofers, whether you need emergency roofing services or are looking at replacing your roof for the long term:
Insurance Compatibility
If your roofer works with your insurance provider, that should be a strong starting indicator that they're a company you can work with to repair your roof.
Cost
Does your roofing company provide up-front pricing estimates, or are there tons of hidden costs and a lengthy sales pitch?
Reviews
Chances are you're not this roofing company's first customer. Take a look at their reviews to see how they've treated customers in the past.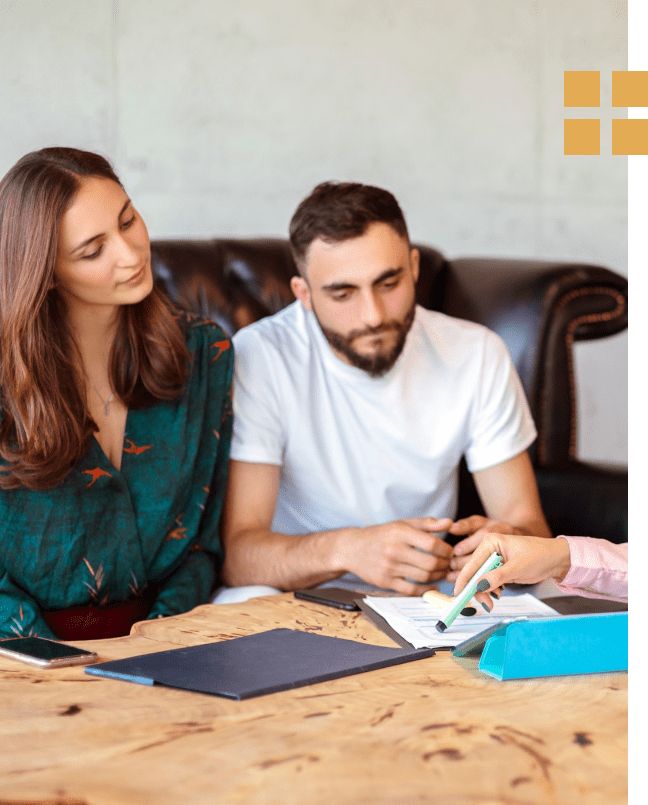 How Much Does It Cost to Repair a Roof?
Some of the most common variables that can affect roof repair costs include:
Severity of the damage

Square footage of the area affected

Materials required

Amount of labor involved
To give an example, a minor repair or hole on a small roof like your garage or a shed may only cost $500 on average. However, if a large section of your house's steep-pitched roof caved in during a storm, the repair may cost several thousand dollars.
There is one other important consideration to remember when factoring in this cost: Most homeowners insurance policies are designed to help cover the costs of roof repairs. Whether or not your roof is still under warranty, consult with your insurance agent to see what your policy will cover.
Roof replacement
If your roof is over 10 years old or is damaged for weather-related reasons, you may want to consider a total roof replacement.
Emergency roofing
If your roof needs to be fixed immediately, give us a call. We'll work as quickly as we can to protect your home from even worse damage.
Roof inspection
For all homeowners and property owners, we recommend having a professional roof inspection conducted once per year. If you just experienced a severe windstorm or thunderstorm, we recommend having an additional roof inspection as well.

"Jobson Roofing gave us above-and-beyond service …The workmanship was exceptional, scheduling was flexible, and they responded promptly to inquiries from our insurance company."
—Jesse H.

"Caleb was a refreshing change after dealing with pushy salespeople from the larger more commercial operations. I would recommend Jobson to anyone who needs a roof."
—Don H.

"Jobson roofing did an amazing job on replacing my roof. The crew was fantastic and did a phenomenal job with the new roof installation and clean up."
—Erin W.
Get a Free Roof Repair Estimate
Need roof repair services in Michigan? We're here to help with a free estimate. Contact our team today and we'll provide quick turnaround and affordable services.